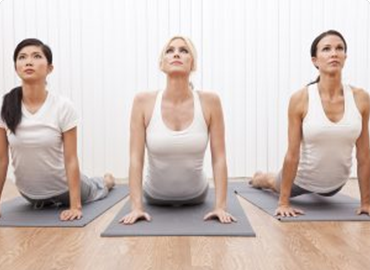 What happened to those New Year's Resolutions? Now its summer and we are all thinking about "why don't I have my summer body?." Let's make the following our goal for the remainder of the year Be Healthy Be Happy Be Well!
Health and Wellness is the talk of the town! Time to get down to basics, make realistic goals, become a planner and transform your daily existence from one of chaos to one of balance.
Simply Health's Life Balance Approach takes into account that each area of our lives affects how we feel about ourselves. In order to "Be Empowered," we have to learn how to keep each dimension of our lives balanced. It is essential to understand that when one of our circles (Physical Environment, Nutrition, Interpersonal Relationships, Physical Movement, Mind-Body Connection, or Personal Growth and Development) is affected the other circles need to activate to keep your life in balance. Contact me to be coached in order to create balance and order in your lives!
Life Balance Approach
Be Balanced!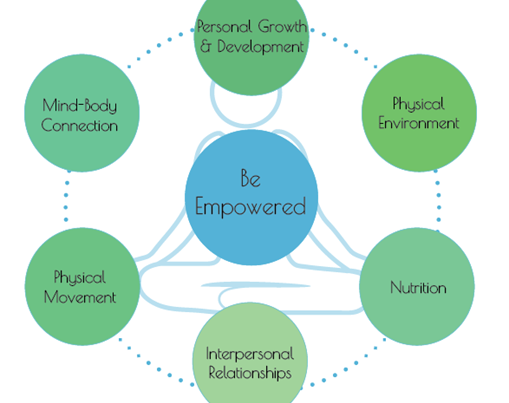 So the question is what area of your wellness wheel is pulling you out of sync? Where do you need to start? Here are my goals for 2018, please share yours and then we can work on the next stage, making it happen. My goals:
Physical Movement: I have set a goal to do a race this summer it is a 17 mile trail run/hike! Time to train: run, yoga, hike
Mind Body Connection: Yoga yoga this is so helpful to me I am moving, stretching, strengthening and at the same time breathing.
Physical Environment: Keep my desk organized and up to date
Interpersonal Relationships: Work on being present whether on the phone or spending time with others. Putting my phone away at meals and when in a conversation.
Personal Growth and Development: Make a commitment to write one new blog a week and post an interesting article pertinent to my blog for my followers.
Nutrition: continue eating a whole foods nutritional diet on a regular basis and also enjoy food to the fullest when presented with a wonderful eating experience.
Share just one goal for this upcoming month! Time to Be Motivated, Be Empowered and Be Healthy Be Happy Be Well. So…. how do we do this? There is not one plan that works for everyone. Each individual has different goals and different ways of achieving them. Hearing what others do helps all of us.
Share your goals!!!
Share what helps you to stay motivated and accountable!!!!!
Teaser: FOR THIS WEEK LET'S ALL EAT A WHOLE FOODS DIET. MAKE NOTE ON HOW YOU FEEL: ARE YOU LESS HUNGRY, MORE FOCUSED, AND FEELING MORE BALANCED? SHARE THIS PLEASE!!!!
http://www.wholefoodsmarket.com/blog/whole-story/take-28-day-challenge
Check out this article too it is a woman's journey of a year of unprocessed whole foods. Be Motivated!
https://www.huffingtonpost.com/2015/06/24/quit-processed-food-megan-kimble-a-year-without_n_7648276.html