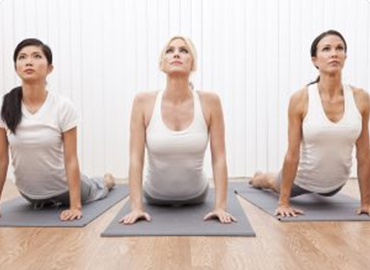 Healthy Breakfast on the go!
I am deeply excited about being a part of Snow-Motion and doing health tips for this television show. The first episode was "Healthy Breakfast Before Skiing." This can be translated to a healthy breakfast to start your day or before exercise.
Reasons to eat a nutritious and healthy breakfast:
1. Need to refuel our systems and start our metabolisms to give energy to our brains and muscles.
2. Helps us to perform optimally by replacing our glucose stores which fuels our brain and our muscles.
It is important to have a balanced breakfast that combines protein, carbohydrates and healthy fats.
Protein is needed to build and repair muscle tissue and carbohydrates are needed to fuel our bodies. Fats are an additional source of energy. The ratio of protein to carbohydrate can vary greatly for individuals and depends on the duration of exercise. The best way to approach this is to make sure you are eating nutritionally rich food. The most important of which are your carbohydrates. Just any carb won't do. For example, white bread is nutritionally poor versus something like a whole grain bread that has complex carbohydrates which can be broken down into quick glucose for quick energy as well as stored as glycogen for later use.
So…. this is what I suggest: nutritionally rich organic food. I also recommend experimenting we are all different and what fuel's one person may not work optimally for the next.
Here is some interesting information:
Eggs: eggs are a total protein containing all 9 of the essential amino acids. They are low in calories and high in the antioxidants lutein and zeaxanthine. Bottom line they are an amazing source of protein and other nutrients.
Avocado: Avocado's are considered a super food supplying rich in healthy monounsaturated oil (18 to 30 percent oil in each avocado)
One of the most nutrient-dense foods, avocados are high in fiber and, ounce for ounce, they top the charts among all fruits for folate, potassium, vitamin E and magnesium.
Dave's Killer bread with seeds it contains 5 grams of protein per slice, 700 mg of omega 3 and 25 grams of Carbohydrate
Eat with peanut butter, cashew butter or almond butter, turn it into a sandwich and add some organic no sugar added jelly
Smear with avocado to add healthy fats
Make a serious protein packed sandwich with some eggs, canadien bacon and cheese
Love grown super oats with chia and quinoa: this has 7 grams of protein per serving and 26 grams of carbohydrates
Steel cut oatmeal: 5 grams of protein per serving and 28 grams of carbohydrates.
For both oat meals add a pat of butter and some organic honey
Eat with some fresh fruit
Here are some great healthy breakfast ideas:

1. Breakfast one would be an egg sandwich on Dave's killer bread with any of the following toppings: avocado, cheese or canadien bacon or all three
2. Love Grown Super Oats with a pat of butter and some organic honey, a bit of avocado sliced on the side
3. Avocado on Dave's killer bread
4. Two slices of whole grain or Dave's killer bread with peanut butter, cashew butter or almond butter, add some organic no sugar added jelly
5. Whole grain pancakes made with organic eggs, this gives you the carbs, protein from the eggs and milk and some fats from the butter you make them in. Add some organic maple syrup and you have the perfect blend of protein, carbs and fats.
Disclaimer: I am a certified Health and Wellness Coach, any products mentioned or recommended on behealthybehappybewell.com are my personal opinion based on nutritional content as is claimed by the product themselves. I have not been paid or received any goods in trade for my recommendations.