Be Motivated! Health and Wellness!
The goal of the week to Be Motivated! Is to set an intention to improve your Health and Wellness by committing to elevate one or two dimensions as outlined below.
To give you a little background. Just a year and half ago I finished my Masters degree in Health and Wellness coaching with a concentration in Nutrition and Exercise. The purpose of being a coach is to help clients discover the best ways to achieve their goals and aspirations, as well as, create a sense of balance amongst the different dimensions of Health and Wellness. Be Healthy, Be Happy, Be Well helps clients examine their lives by looking at the following dimensions:
Life Balance Approach:
Be Balanced!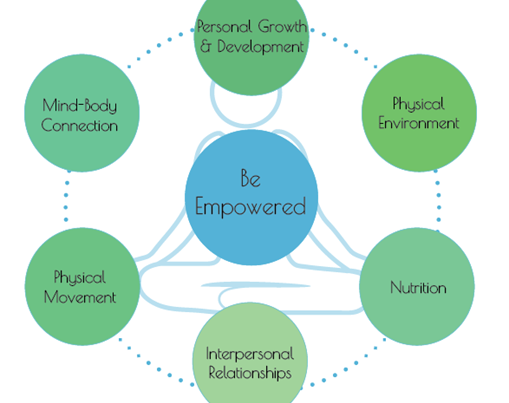 Motivation to change is the first step in achieving this balance. Without motivation it is nearly impossible to create positive change in any of these areas. For week one pick one or two areas that you want to bring about a genuine shift towards your ultimate goal. Here are some concrete ideas to help you commit:
Nutrition: Work towards eating a whole foods diet and eliminating processed foods
Interpersonal Relationships: Be empathic to someone who needs you or do something "nice" for others
Physical Movement: Set a goal to exercise. If you do not already have an exercise practice commit to walking 3x this week for 30 minutes each time. If you already have an exercise practice commit to a new personal goal.
Mind-Body Connection: Choose a practice to be "mindful" some ideas might be to meditate, take a yoga class, or simply be in the moment (put away your cell phone an hour a day and just Be!).
Personal Growth and Development: This could be as simple as read an article about a topic of interest, read a book, commit to learning something new.
Physical Environment: Clean out that junk drawer or even reorganize a closet. Order helps create calm!
There is no right or wrong. Everyone's journey is unique and personal. If you need any help or affirmation reach out to me through my website, BeHealthyBeHappyBeWell.com, or feel free to share with Facebook your goals!